TOP THREE SPRING TRENDS FOR SPRING/SUMMER

WIN 1 OF 5 STYLING SESSIONS WITH CAITLIN TAYLOR 13th – 26th November Spend $50 or more at any fashion retailer & join our VIP database to enter. Present your receipts to customer service & fill in a form to enter.
Terms and Conditions apply. Purchases must be Clothing, Footwear, Jewellery or Accessories only.
---
MY TOP THREE SPRING TRENDS FOR SPRING/SUMMER
By Caitlin Taylor
Florals for Spring? Not this year. (well that's not exactly true, florals are always in for Spring) but we are going to look at three new trends this Spring, how you can work them into your everyday wardrobe and where to get them from the amazing WestCity retailers!
TREND #1 TO TRY: COLOUR POP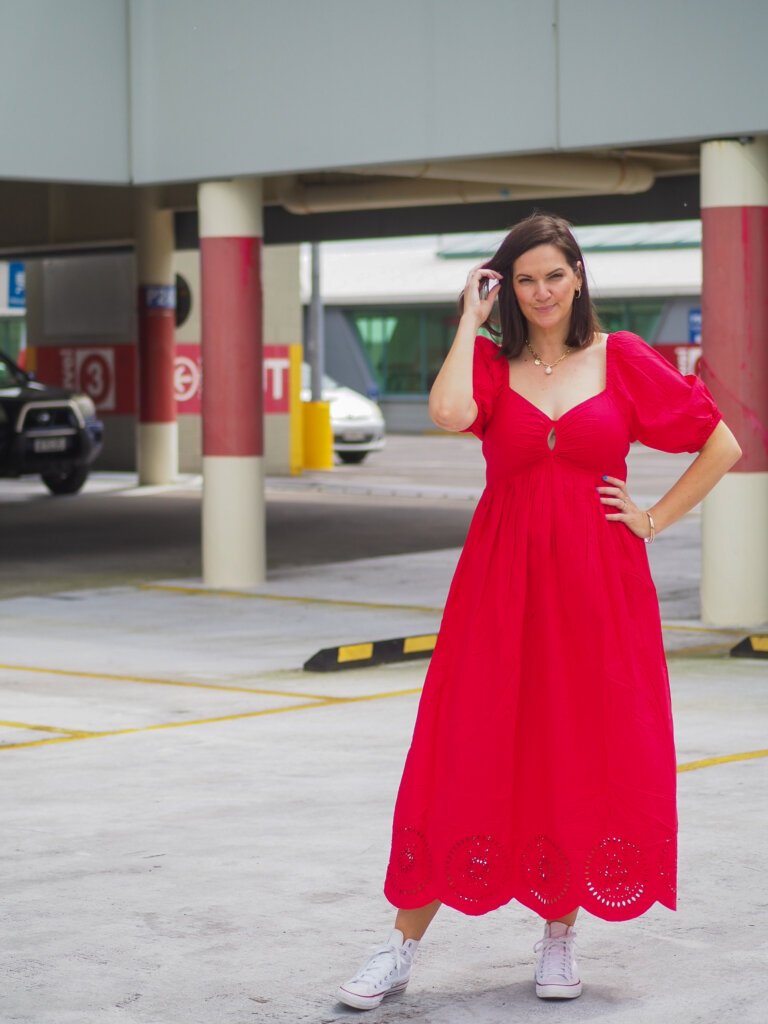 Colour is BACK in a big way, but you don't have to wear head to toe colour if it's not your vibe. You can definitely play along with this trend even if you just want to start with subtle pops.
The key to this trend is to wear colours that you LOVE!
Have you heard of the term dopamine dressing? It's a pop-psychology theory that suggests wearing bright colours can lift our mood – what a cool concept right?
So whether it's head to toe colour, or its just a pop in a shoe or bag, let's have a look at some of my favourite colour pop options that you can find at WestCity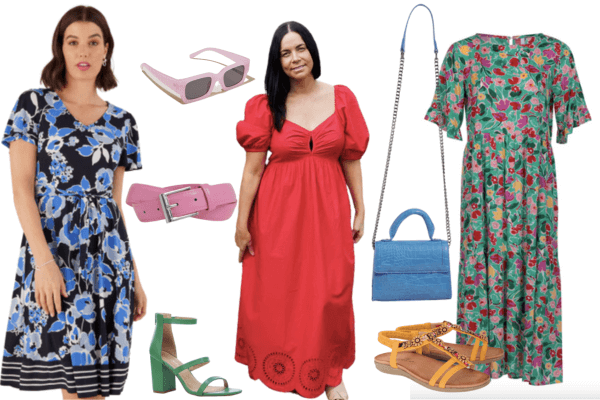 Where to buy: Dresses (left – right) Jacqui E |  Postie  |  Ballentynes
Accessories: Sunnies – CottonOn  |  Pink belt – Pagani  |  Green heels – NumberOneShoes  |  Blue bag – Pagani  |  Yellow sandals – Ballentynes
---
TREND #2 TO TRY: DENIM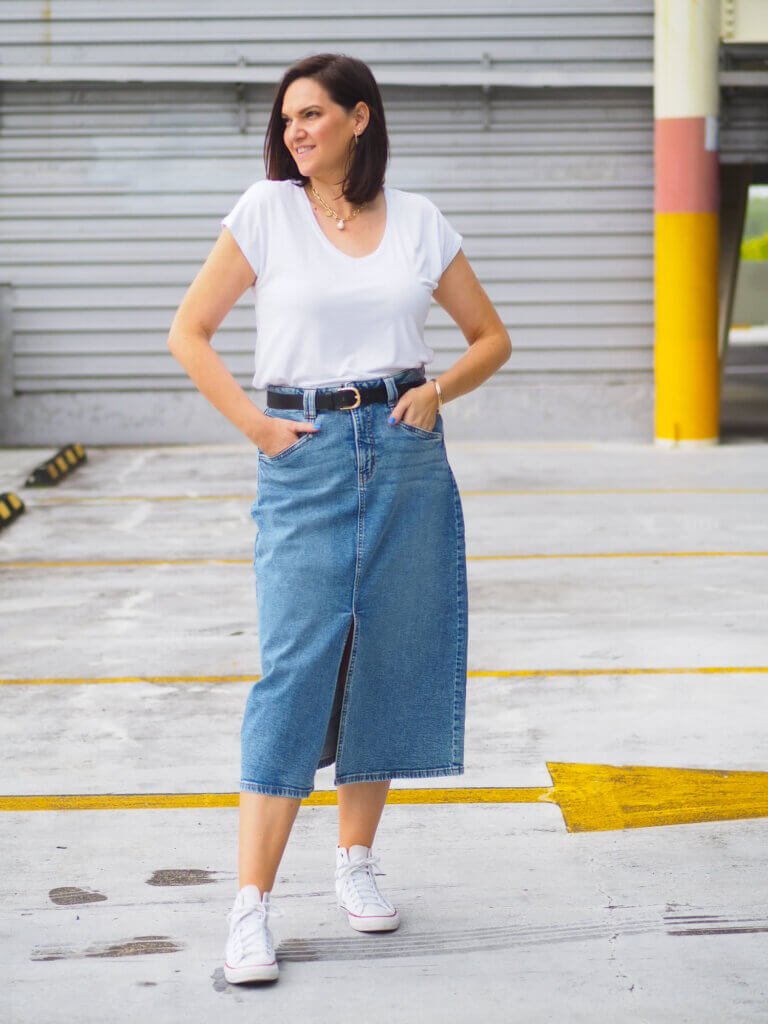 Yes, I know denim has always been around, but mostly in jeans. This Spring/Summer we are seeing denim everything! 
This is great for those of us who don't do jeans, because you can pretty much find any style of clothing, but in denim!
Dresses and skirts are particularly prevalent this season. It's just a matter of choosing your fit and shade of denim. And YES – double denim is IN so wear it all to your hearts content.
Denim is such a durable fabric, it's ideal for almost any occasion. Dress it up with a blazer and some nice shoes, or rock it for the weekend with trainers or sandals.
The only question with all the gorgeous denim is, how much is too much!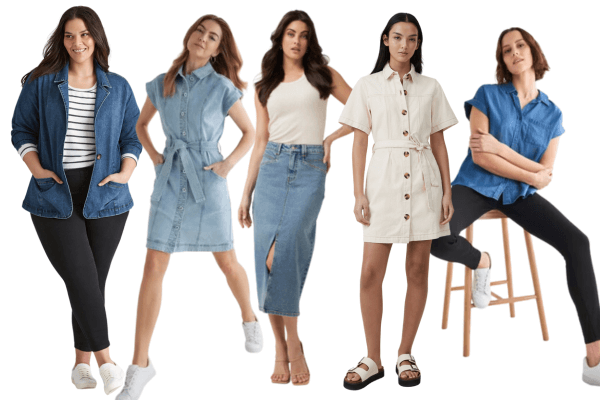 Where to buy: (left – right) Autograph denim blazer  |  Farmers denim mini dress  |  Just Jeans maxi skirt  |  CottonOn white denim dress  |  Farmers denim shirt 
---
TREND #3 TO TRY: MATCHING SETS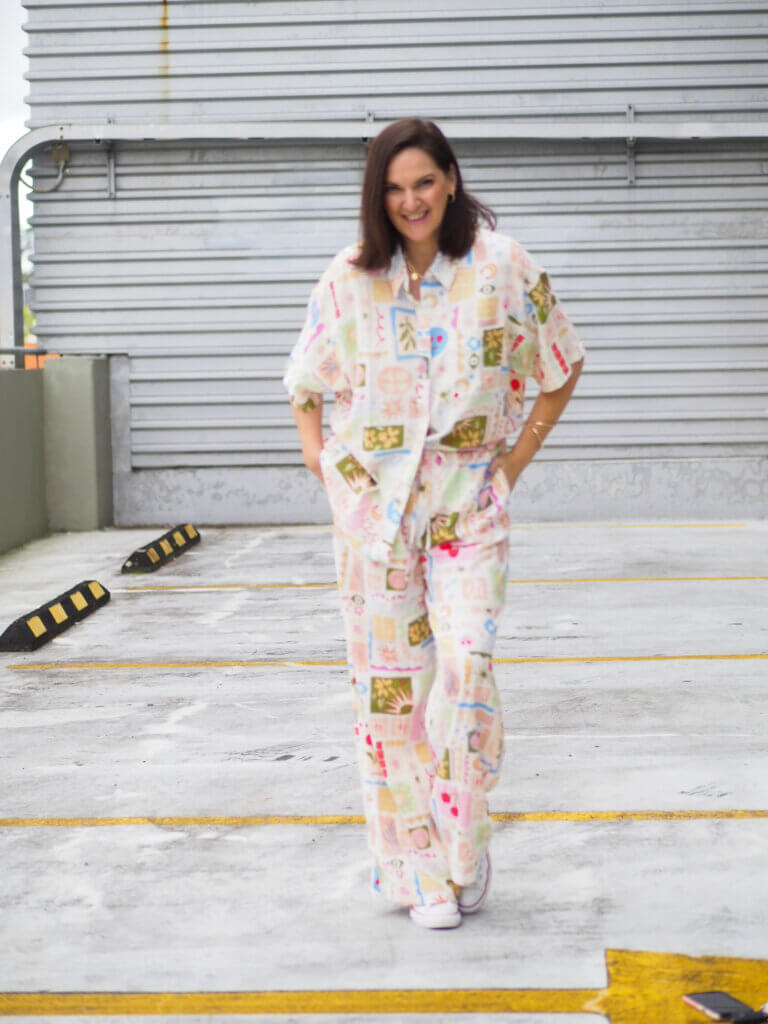 The un-sung heroes of the last few years, matching sets are HUGE for Spring/Summer! Basically, any top and bottom that are the same fabric, constitutes a matching set.
They are one of the most versatile things you can add to your wardrobe – you basically get THREE looks in one!
Wear them as a set to resemble a jumpsuit, playsuit or dress, but then pair the top and bottoms back separately with things from your existing wardrobe.
The other bonus of matching sets is that you can choose the size on both top and bottom that works best for you!
Here are some of my faves from WestCity, and where to find them!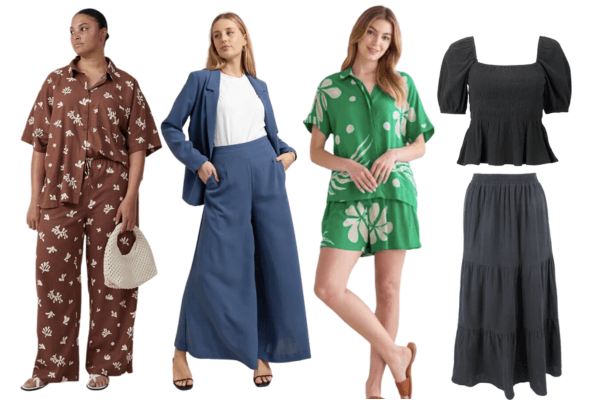 Where to buy: (left – right) CottonOn matching shirt and pants  |  Pagani matching suit  |  Farmers matching shirt and shorts  |  Postie matching blouse and skirt
The thing I really love about all three of these trends is they will work on EVERY SINGLE BODY! If you love a trend, don't be scared to give it a go.
There is so much great fashion on offer at WestCity, and now you have some great ideas, I can't wait to see what you wear this spring / summer!
Happy Shopping
Cait xo.