Kia Ora! We're fully open and operating for Red Light.
When entering WestCity please continue to follow the Covid-19 Guidelines:
Scan the QR Code before entering the Shopping Centre and for

every

store
Wear your face covering
Keep at a 1 metre distance from others
Have your Vaccine Passport ready (if you have one) to show participating Retailers before you enter each store
Please check the entrance to each store if they are displaying the below poster and get your Vaccine Passport ready if you have one.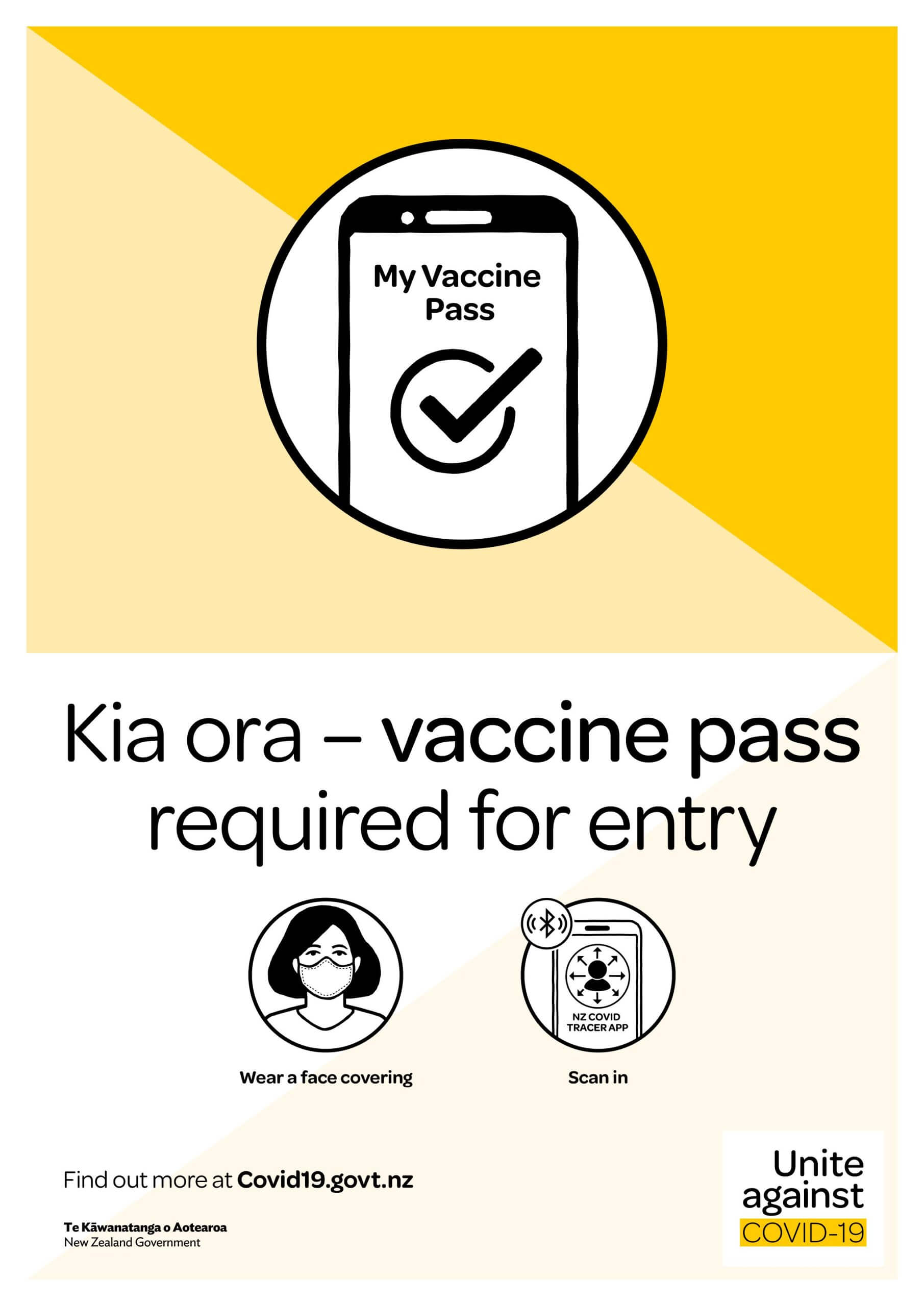 FREQUENTLY ASKED QUESTIONS
Will the entire mall be open?
All of our stores will be open for Red Light, however selected Retailers will be checking Vaccine Passports.
Do I have to have a Vaccine Passport to enter WestCity?
No, you don't need a Vaccine Passport to enter the Shopping Centre. Essential Services like Countdown, Japan Mart, Unichem Pharmacy and i-Medical Centre will be open for everyone, even if you don't have a Vaccine Passport. However, close contact businesses like hair dressers, nail salons, massage places and beauty salons require a Vaccine Passport if you would like to utilise their services.
I'm not able to print my own Vaccine Passport, how can you help?
Unichem Pharmacy can look up your Vaccine status and if you are fully vaccinated they can print your Vaccine Passport for you, FREE of charge!
Will the Shopping Centre opening hours be different?
We will continue to be open for our normal trading hours which are:
Monday: 9.00am to 6.00pm
Tuesday: 9.00am to 6.00pm
Wednesday: 9.00am to 6.00pm
Thursday: 9.00am to 9.00pm
Friday: 9.00am to 9.00pm
Saturday: 9.00am to 6.00pm
Sunday: 10.00am to 5.30pm
Will I be able to sit down at the Food Court after purchasing food?
We have set up enough tables and chairs to safely seat a maximum of 100 customers at 1 metre apart, however with guidelines from the Government, the Food Court seating will be available for customers who have Vaccine Passes. Food Retailers who are not checking Vaccine Passports will be offering contactless pick-up and delivery only.
If you have any other questions, feel free to use the Chat box and we will come back to you 🙂
Kia Kaha!