Join us at Mummy Mornings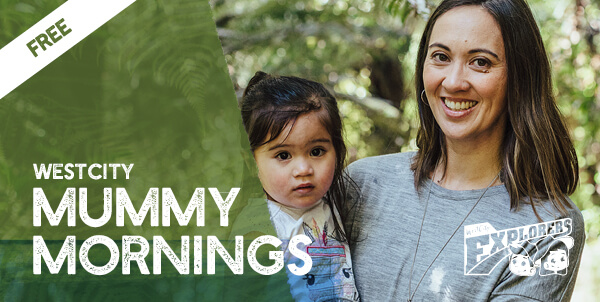 If you're a mummy with children under 5, register now to attend our Mummy Morning sessions.  Enjoy a coffee on us, meet other mums and treat your little ones to fun filled music, movement & sensory classes at WestCity Waitakere.
This event is held on level 1, Centre Court and starts at 10.30am and run for 45 mins – 1 hour using resources such as bubble machines, parachutes, balloons, nature based props and much more.
Learning through movement, music and sensory play is crucial for the developing minds of little ones.  So we've has partnered with Think.Play.Love who encourage this curiosity and desire to learn by creating rich learning adventures.  Hannah Mills who runs these sessions is the co-founder of Think.Play.Love.  She is a local West Auckland mum and comes from a background in education and has over 15 years of experience in early childhood learning.
Classes are strongly linked to the New Zealand early childhood curriculum (Te Wharaki) and include a range of New Zealand music, Te Reo, movement and sensory play which will develop the five senses.  Your little explorers will enjoy a wide range of sensory activities using a huge variety of exciting resources to capture their imagination and allow them to freely express themselves, whilst helping develop their language acquisition and understanding of the world around them.
Every session has a different theme.  Parents/caregivers are encouraged to get involved as much as possible.  At the end of each session kids can meet the WestCity Explorer mascots Fern & Nikau and enjoy a few treats.
Please note Mummy Mornings are only suitable for children under 5 and you must register to attend these sessions.